Let our Sunrise irrigation repair pros deal with all the rules and regulations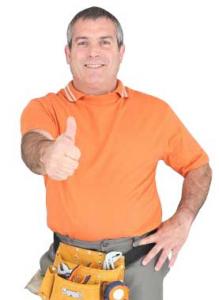 Getting proper permits and authorizations for new irrigation equipment may seem intimidating, but we'll help you through the process. We will make sure that all work is approved and compliant before moving forward. We will also deal with the rules, and regulations needed for any work involving your water meter or backflow unit. We've been through this process hundreds of times. It may seem daunting to you, but to us, its just routine.
Keep The Sunrise By Your Side
Every job we do is backed up by our experienced and highly trained Sunrise contractors. Our certified professionals will do the job right, and they'll do it the first time. No matter the job, we have a specialist to handle it. We not only stand by our work but also back it with our satisfaction guarantee. When you call us you can rest easy knowing that you have the best in the business on your side.
What We Offer:
Our irrigation contractors are prepared to handle your regular sprinkler repair, maintenance, and installation needs, covering:
Water smart irrigation and efficient systems
All Types of micro irrigation systems
Smart irrigation controllers
Rerouting
Repair and Emergency Service
Maintenance plans
Residential irrigation installation
Let us know exactly what you want
Let us know exactly what you want. Our Sunrise irrigation repair professionals will handle the rest. No matter what problem you have on your property we have a service to lend a hand.
Unexplained water usage
Abrupt change in water bills
Pressure problems
Inadequate sprinkler coverage
Brown spots
Drainage issues
Malfunctioning or broken heads
Unexplained leaks
Power surges
Programming and timing
No matter what situation you may have on your hands, We will get to the bottom of it.